There Was A Dream
Viva uma aventura mágica com There Was A Dream e participe do épico confronto entre sonho e pesadelo em um maravilhoso mundo aberto. Explorar, cultivar, artesanato, lutar e muito mais. Embarque em uma aventura onde suas ações moldam o mundo.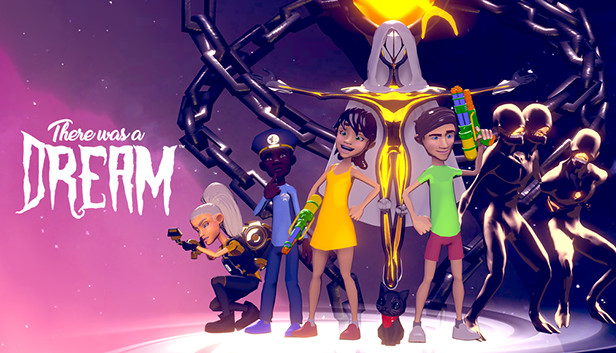 SOBRE ESTE JOGO
Experience a magical adventure with There Was A Dream. Take part in the epic clash between dream and nightmare in a world molded by your decisions. You get to choose which side you are in. What will it be: balance or chaos?
SET IN A DREAM
There Was A Dream features farming, crafting, combat, puzzle elements, and sandbox exploration. Embark on an adventure at your own pace, where your actions shape the world.

Venture into a vast and vibrant world and explore seas, hills, and mountains
Your behavior changes the game world from dream to nightmare and vice versa
A vast inventory with items to craft, use and trade
Cities and villages with shops and activities, along with a lot of places to explore
Upgrade your character and learn new amazing skills
Work for DreamPol by rescuing people from the Entity, rank up and get upgrades for your watergun
Day and night cycle with climate events
Customize your look, with thousands of combinations of clothes, colors and stamps
Customize and train your horse
Customize your tent with a lot of useful tools and services
Fight against the Entity and her Nightmares
Take control of your Cat in every moment, and use him to help you to discover objects with his senses
Take part in activities such as crafting, fishing, hunting, and farming. Drive cars, sail with boats, ride and train your horse, and more.
There Was A Dream is set in a lucid dream. You have been chosen by the Entity, a dark force that travels between the dimension of dreams. It has given you the power to manipulate dreams. The Entity seeks to increase its army of nightmares, and the great power it has given you can take you on its dark mission.
Manage the balance between dream and nightmare and keep the villages safe from the Nightmares. By descending underground you will fight the Entity and its creatures with a system of fighting and puzzles, freeing captured civilians and restoring peace.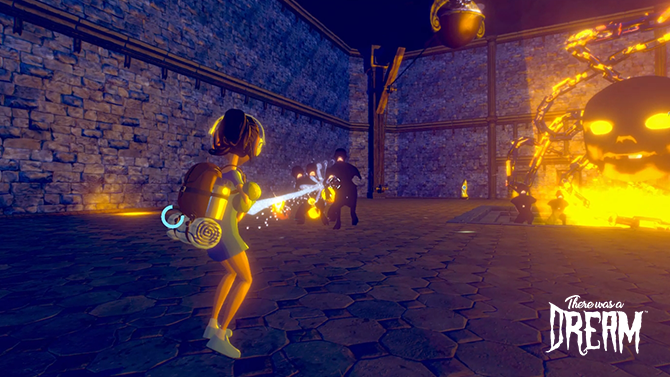 YOUR ACTIONS SHAPE THE GAME WORLD
If you keep your balance, you can explore a colorful and vibrant world. If you lose yourself, you will wander through a dark and desolate land.
AN AMAZING WORLD TO EXPLORE
When you're not on your main mission, explore the game world: collect, trade and resell items. Meet new characters and help them in case of need. When you're tired, pitch your tent and restore your energy by crafting lots of useful items. Train and customize your horse, grow the vegetable garden or go fishing. Approach the animals that populate the world, sneaking around or hiding in the bushes. Move around on horseback, by car, boat or train... and by unlocking the right skills, being inside a dream, also through other fantastic ways.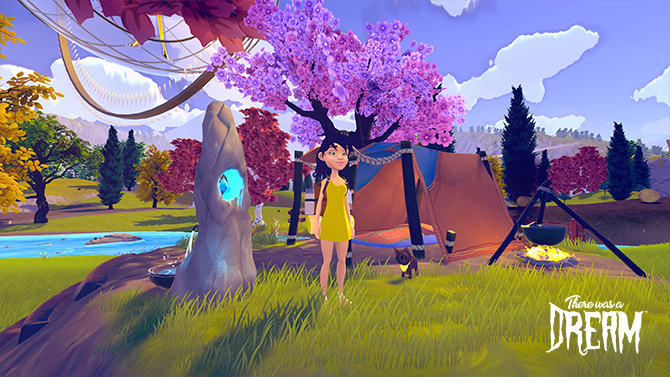 TRAILER
REQUISITOS DO SISTEMA
Mínimos:
SO: Windows 7
Processador: Intel Core-i5 or AMD equivalent
Memória: 6 GB de RAM
Placa de vídeo: NVIDIA GeForce GTX 750TI+ or ATI Radeon R7 260X+
Armazenamento: 6 GB de espaço disponível
Recomendados:
SO: Windows 10
Processador: Intel Core-i7 or AMD equivalent
Memória: 8 GB de RAM
Placa de vídeo: NVIDIA GeForce GTX 960+, ATI Radeon R9 280+
Armazenamento: 6 GB de espaço disponível
Links para Download
There Was A Dream Build 5633101 (Google Drive)